Administrative Service Center (ASC)
18700 Audette
Dearborn, MI  48124
Phone 313-827-3000
Welcome parents and guardians!  Thank you for visiting our website.  Dearborn Public Schools offers an amazing opportunity for your child to achieve their full potential with a rigorous curriculum designed to help them grow both socially and academically.  Our highly trained staff is here to help.  Dearborn Public Schools is a leader among school districts when it comes to offering your child opportunities for early college, advanced classes, career training, and skilled trades.  We are unique in that we can partner with Henry Ford College to provide a world-class education for your child.  Take some time to explore our programs and schools.
We offer many services, classes, and benefits for the Dearborn community.  Our Adult and Community Education Department has a history of providing outstanding learning opportunities for residents.  From learning digital photography to swimming, we have a class for you!  We can also help you earn your GED or learn English and prepare for the citizenship test, along with many other exciting classes.  Check out all that we offer.
Community Classes  |  Adult & Community Ed. Services  |   Facility Rental Information
Welcome to your new hometown schools!  We are glad you are here and want to welcome you to our district.  As a new parent you probably have a few questions.  We want to direct you to the proper people to make sure you can enroll your child and be a part of our learning community.
I need to enroll my child.
Contact Student Services: 313-827-3005.  You may also want to view the enrollment information here.  You will also find on this website School Attendance Area information and information about free lunch and breakfast in the district.
My child has special needs.
Contact our Special Education Department at 313-827-7050.  You can also contact the Special Education Administrative Team on their website.
My child needs to take medicine or has special health needs.
Be sure to let our school nurses know.  You can reach them by contacting one of our school nurses on their website.  Information is also available on immunizations and medications.
My child needs language support.
Since 1976 the Dearborn Public Schools has established language support programs for students.  Our English Learners department can help your child thrive in our schools.  Contact us at 313-827-8054 or visit the English learners page to learn more.
School Websites  |  Contact Us  |  Learn more about our Academics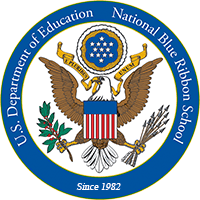 Dearborn Public Schools is nationally recognized for several of its programs, but most importantly, for the success of our students.  The District and individual schools are recognized regularly both by the state and national organizations (see our news section for the latest awards).  However, we are especially proud the U.S. Department of Education named five of our buildings national Blue Ribbon Schools.
Our Story
The Dearborn Public School District is rich in history.  Our schools provide a safe and nurturing environment for your child.  We take pride in our beautiful and historic buildings, dedicated staff, and our diverse community.
Students First – Inspire, Educate, Celebrate
Committed to Student Success