Watch Board Meeting Videos
Dearborn Public Schools is offering the opportunity for the public to submit comments to the board without attending the Board meetings while current safeguards are still in place regarding COVID-19.  Meetings are being held in-person at the Administrative Center, 18700 Audette St., and the public is invited to attend and speak at the meeting.  Face masks are required inside the building.
Meetings will also be shown live on our YouTube Channel and cable channel – Comcast channel 19 and WOW channel 15.  (As of Oct. 21, 2021, WOW is not working,  New equipment is on order, but we expect it to take at least four to eight weeks before we are able to restore service to WOW. We are sorry for the inconvenience.)   
While COVID safety protocols are still in place, we have created Google Forms where people can submit public comments.  Please note, forms will only be active on the day of the meeting starting at least an hour before the meeting is scheduled to start.
Public Comment Form
December 6 public comment form– This meeting will be live in the boardroom at the Administrative Service Center. Limited public seating will be available and comments also can be submitted in-person at the meeting.
---
Hussein Berry


Mr. Berry returned to the Board of Education in 2016 after serving from January 1, 2010 through December 31, 2014. As a Board member, he was part of the team that developed and successfully passed a $76 million SMART Bond proposal. These funds allowed the district to upgrade security, enhance technology, purchase new buses, add on to several schools, and renovate all other schools in the district.  He has been involved in several local organizations and is active in promoting and running a youth sports program in the city.
berryh2@dearbornschools.org

---
Patrick D'Ambrosio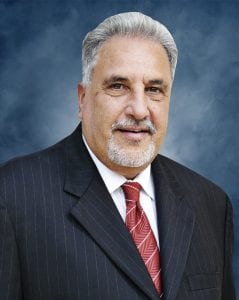 Patrick D'Ambrosio joined the board in November 2020 after being elected to fill a two-year term.  He is the founder and former CEO of Metric Precision Tool, past president of the Dearborn Exchange Club, and the Exchange Club Man of the Year in 2005, 2013 and 2017.  His children are Dearborn Schools graduates.  He was also part of the Henry Ford College President's Advisory Council and a former coach for youth football, basketball and Little League.
dambrop@dearbornschools.org
---
Roxanne McDonald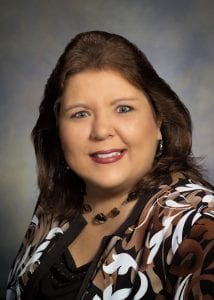 Roxanne McDonald is serving her second school board term, which will expire on December 31, 2024.  She graduated from Dearborn High, earned two associate degrees from Henry Ford Community College and a Bachelor's in Business Administration from Lawrence Technological University; all with honors.  Ms. McDonald and her husband, Chuck, have three sons.  The oldest is a disabled Army veteran.  Their youngest is on active duty in the Air Force, and their middle son works in the automotive industry.  For more than 20 years, Ms. McDonald has been very involved in community service throughout Dearborn, including serving on several PTA/PTSA executive boards, the Wayne County Association of School Boards, and the Henry Ford College Foundation Board.  She currently serves on the Board of Directors for both the Dearborn Goodfellows and the Dearborn Community Fund.
mcdonar@dearbornschools.org
---
Adel Mozip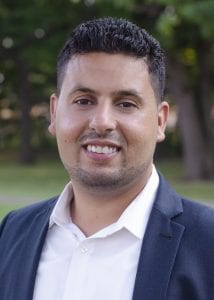 Adel Mozip was appointed to the board in April 2019 and then elected to a full term in November 2020.  He graduated in 2004 from Fordson High School and in 2008 from the University of Michigan-Dearborn with a degree in Computer Engineering and a minor in Computer Science. Mr. Mozip has an MBA from Wayne State.  During his final year at U of M-Dearborn, he founded what is now called the American Association of Yemeni Students and Professionals.  Mr. Mozip works as a Senior Web and Mobile Developer at Beaumont Health. He has also held a number of roles in the community, including serving on the District's 2015 and 2018 Strategic Plan Committee and the Governor's Commission on Middle Eastern American Affairs.  Mr. Mozip taught Digital Connectors class at ACCESS for three years and helped found the mentoring program at Edsel Ford High School. He has been involved in the Rotary Club of Dearborn, the League of Women Voters Dearborn/Dearborn Heights and the Eastborn Neighborhood Association.  He is married with two children.
mozipa@dearbornschools.org
---
Mary Petlichkoff


Mary Petlichkoff won election to her third term on the board in November 2020.  She is a City Beautiful Commissioner emeritus after serving almost 15 years and is president of the Dearborn Federation of Neighborhood Associations. Ms. Petlichkoff has been active for many years with the Dearborn Public Schools as a parent and member of the PTA Council.
petlicm@dearbornschools.org
---
James Thorpe


Jim Thorpe is a lifelong Dearborn resident and graduate of Dearborn High. He began his first term as a Board Trustee on December 12, 2016.  Mr. Thorpe works as a financial advisor and has had a business in Dearborn for more than 20 years. He is active in several community organizations, including serving as chairman of Dearborn Chamber of Commerce and President of the Dearborn Rotary Club.  Mr. Thorpe has also served the district on the Dearborn Education Foundation, strategic planning, and the curriculum council. He is the father of two Dearborn Public Schools students and has been active with the Lindbergh, STEM and Bryant PTAs.
thorpej@dearbornschools.org
---
Irene Watts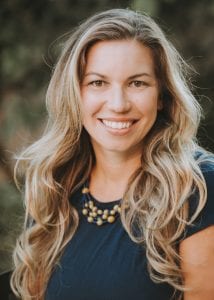 Irene Watts began her first term on the board in January 2021. She grew up in Dearborn Heights, the daughter of immigrant parents who valued education as the key to the future success of their children. She graduated from the University of Michigan-Ann Arbor and is pursuing a master's in public administration. Ms. Watts is a former long-time educator and administrator with experience teaching, balancing budgets and establishing curricula; a PTA member and volunteer at Lindbergh Elementary, a volunteer and fundraiser for charitable organizations; and a former Dearborn City Beautiful Commissioner.
wattsi@dearbornschools.org
---
Current Board Meeting Documents