The Dearborn Green Schoolyards initiative is a response to the nation's commitment for clean air, clean water, and clean energy sources for all citizens. The focus is to continue to conserve environmental resources and to educate students and the community through nature-based learning.
Green Schoolyards are outdoor environments that strengthen local ecological systems, provide learning opportunities, and foster a wide range of play and social opportunities while enhancing health and well-being. These schoolyards include trees, gardens, rain gardens, landscaping and play spaces and resources designed for the students and the community.
Green Schoolyards Vision
Every child should experience the joys and benefits of nature regardless of where they live.
Dearborn Public Schools will have schoolyards that support 21st Century education, promote children's health, well-being and joy, and function as ecologically rich community schools that connect children and their neighborhoods to the natural world right outside their classroom door.
The Dearborn Public Schools Green Schoolyards will ensure that school grounds support and strengthen the District's commitment to children's well-being, environmental resilience, community engagement, and equity.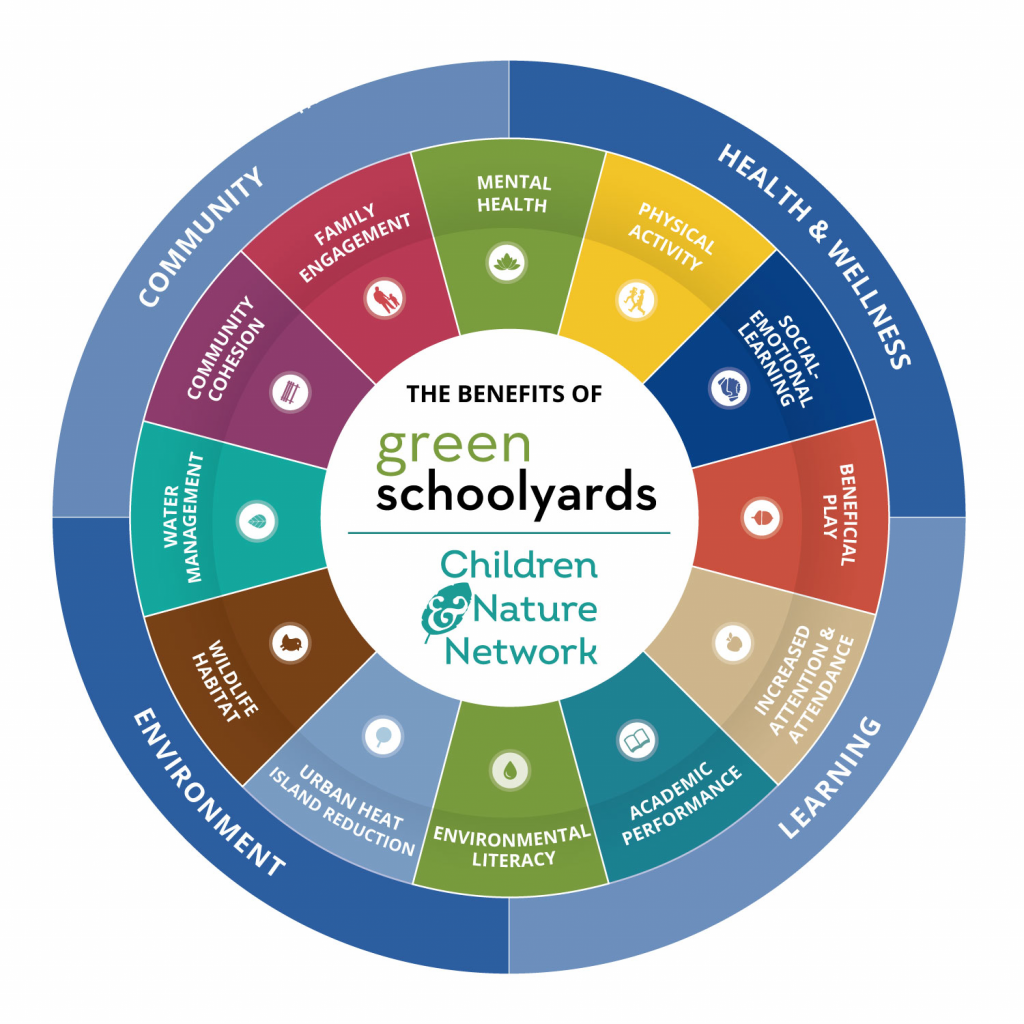 Schools Participating
Salina Elementary
Salina Intermediate
Edsel Ford High School
More Information