In this challenging time, Dearborn schools staff is committed to supporting our families. For more information about COVID-19 and additional resources, see the district's information page.
Supporting your Child's Emotional Needs
The Michigan Department of Education has compiled a document of resources to support the emotional needs of students and families in this time of uncertainty. The Document can be accessed here.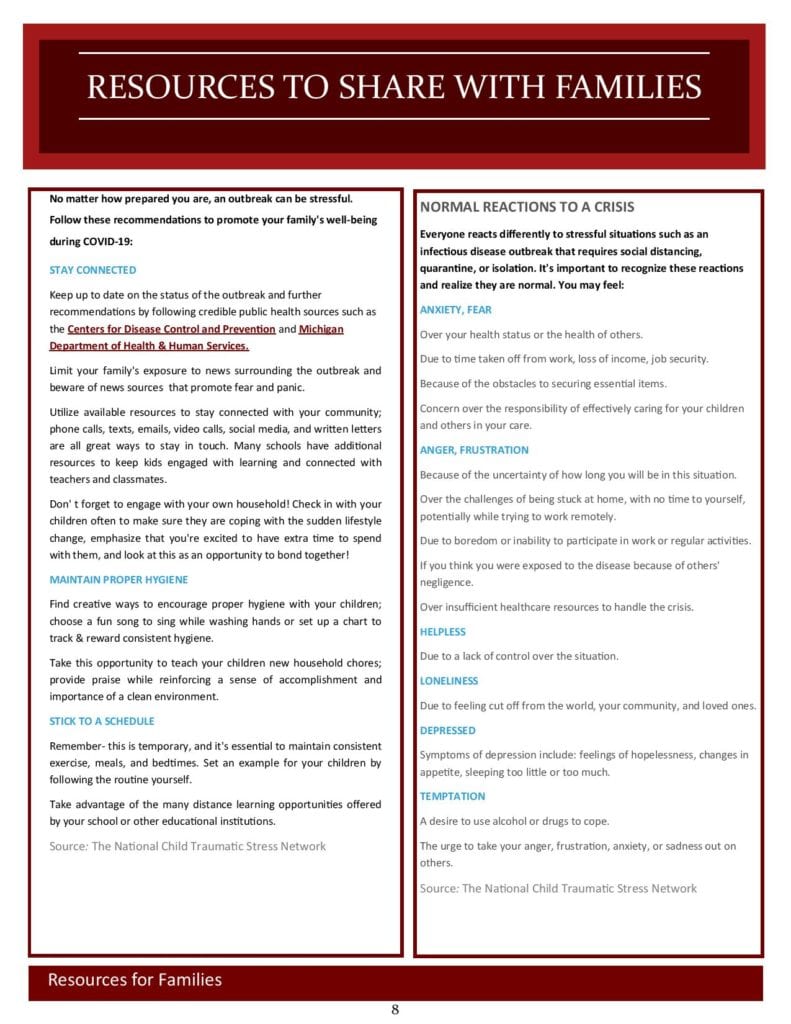 In Addition, the district has developed an emotional support hotline for children and families. This free hotline, is staffed by Dearborn Schools' mental health professionals.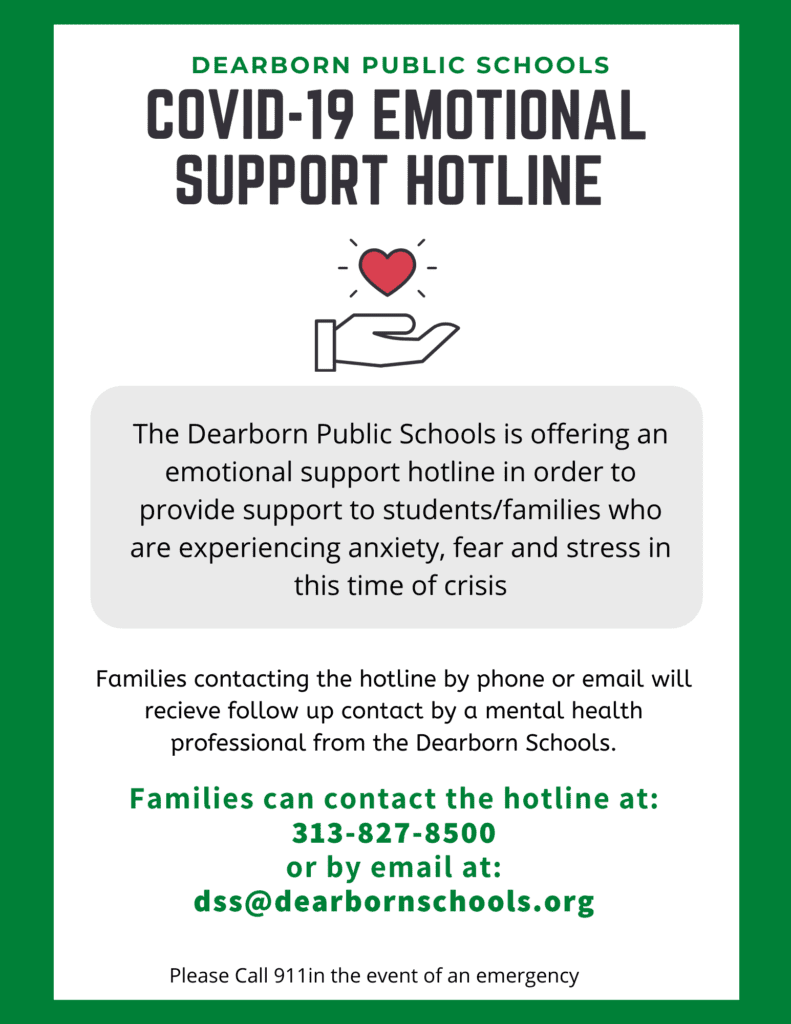 Supporting Children with Autism
Children with Autism may be particularly impacted by the changes in structure and routine. The following support document provides parents resources to help their children including social stories, step guides and behavior supports. The resource can be found here.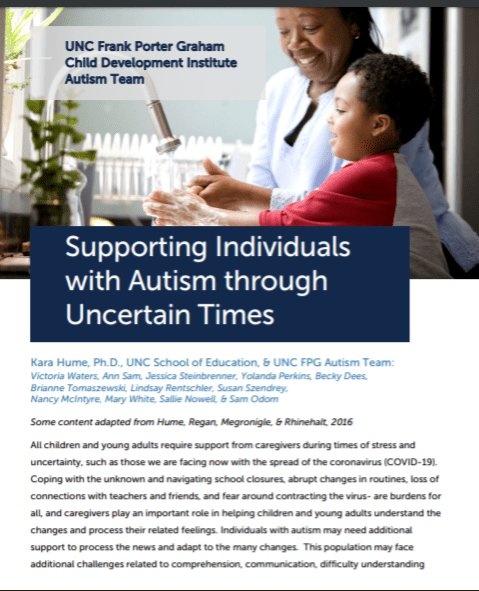 Staff Blogs
Your child's classroom teacher is providing you resources to support your child's academic growth. You will find the blogs of our special education providers for additional resources to support your child here.