For COVID specific questions, please contact the Wayne County Health Department at 734-287-7870 or email our Dearborn school nurses. Staff or students who have tested positive for COVID-19 need to contact their school office or supervisor. Any one who has symptoms or is considered a close contact of a confirmed COVID-19 case is strongly encouraged to get tested.
DIstrict Public Hotline for other questions and support from 8-4:30 p.m. Monday to Friday is 313-827-3006 or email is communications@dearbornschools.org
Informational Links: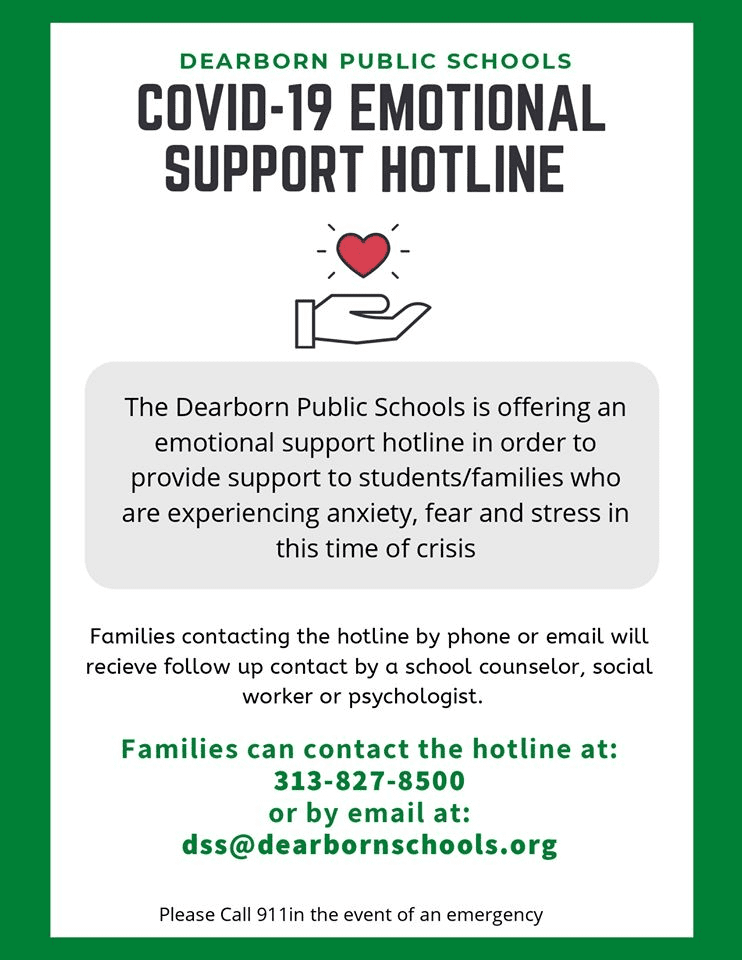 Loading...