School reopening plan information
Dearborn Public Schools will restart with blended learning for elementary students once our score on the Wayne County Health Department school matrix improves to at least a D and we have two weeks of average positivity rates below 5 percent. Below is the health department's most recent matrix report and a link to the department's weekly status report for schools. Both are measures the district will look at when deciding whether to open or keep open across the district. See larger versions of the community matrix and the color-coded spread indicators. Find more specifics about the reopening plan here.
Watching community rates
These unofficial sources provide constantly updated figures for COVID trends in Wayne County outside Detroit. We are working with the Wayne County Health Department to get information about community spread in Dearborn.
Other resources
For COVID specific questions, please contact the Wayne County Health Department at 734-287-7870 or email our Dearborn school nurses. Staff or students who have tested positive for COVID-19 need to contact their school office or supervisor. Any one who has symptoms or is considered a close contact of a confirmed COVID-19 case is strongly encouraged to get tested.
DIstrict Public Hotline for other questions and support from 8-4:30 p.m. Monday to Friday is 313-827-3006 or email is communications@dearbornschools.org
Informational Links: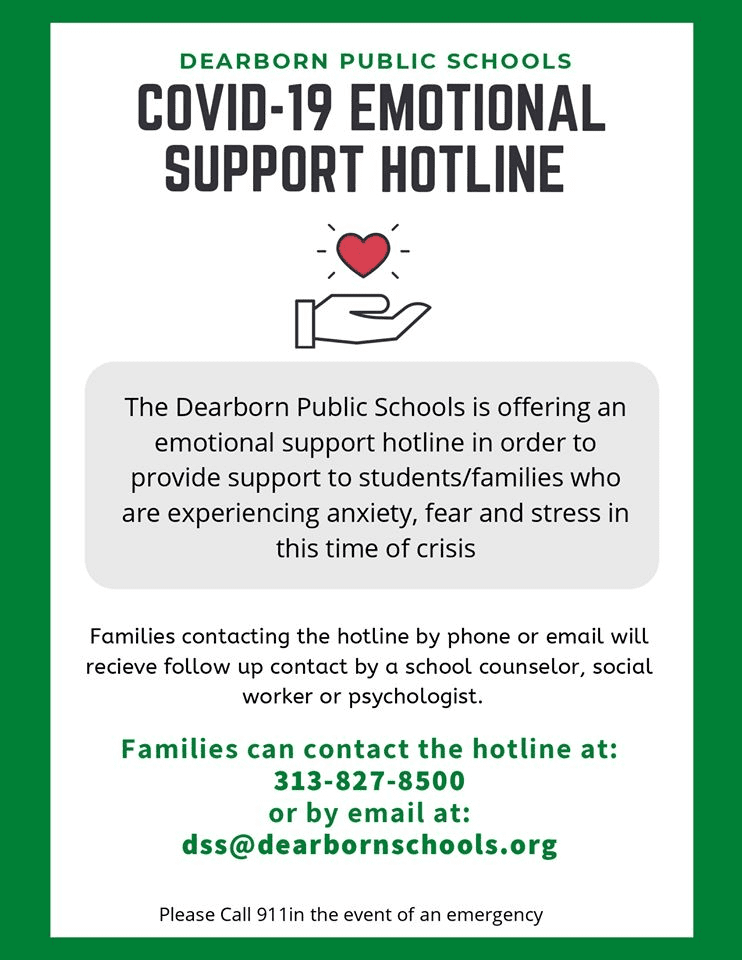 Loading...