FERPA (Federal Educational Rights and Privacy Act) is a federal law that all educators must follow. Many teachers are familiar with the general guidelines when posting material within a building. FERPA must be followed in online situations as well. As we move to more and more online materials, all educators must follow FERPA.
There are a couple of acronyms to be familiar with: FERPA and PII.
Below is nice graphical flowchart that should be considered BEFORE signing students up for an account with any outside vendor.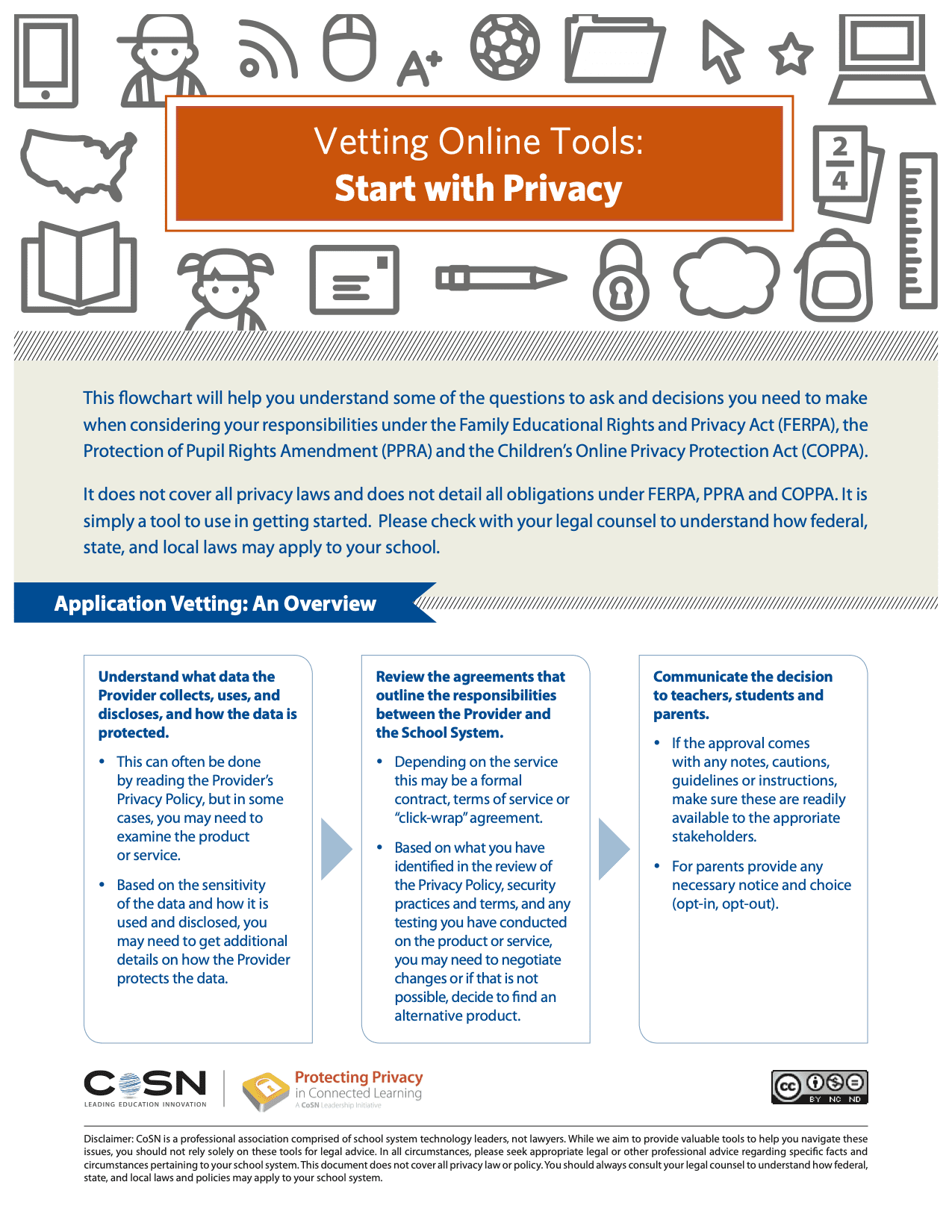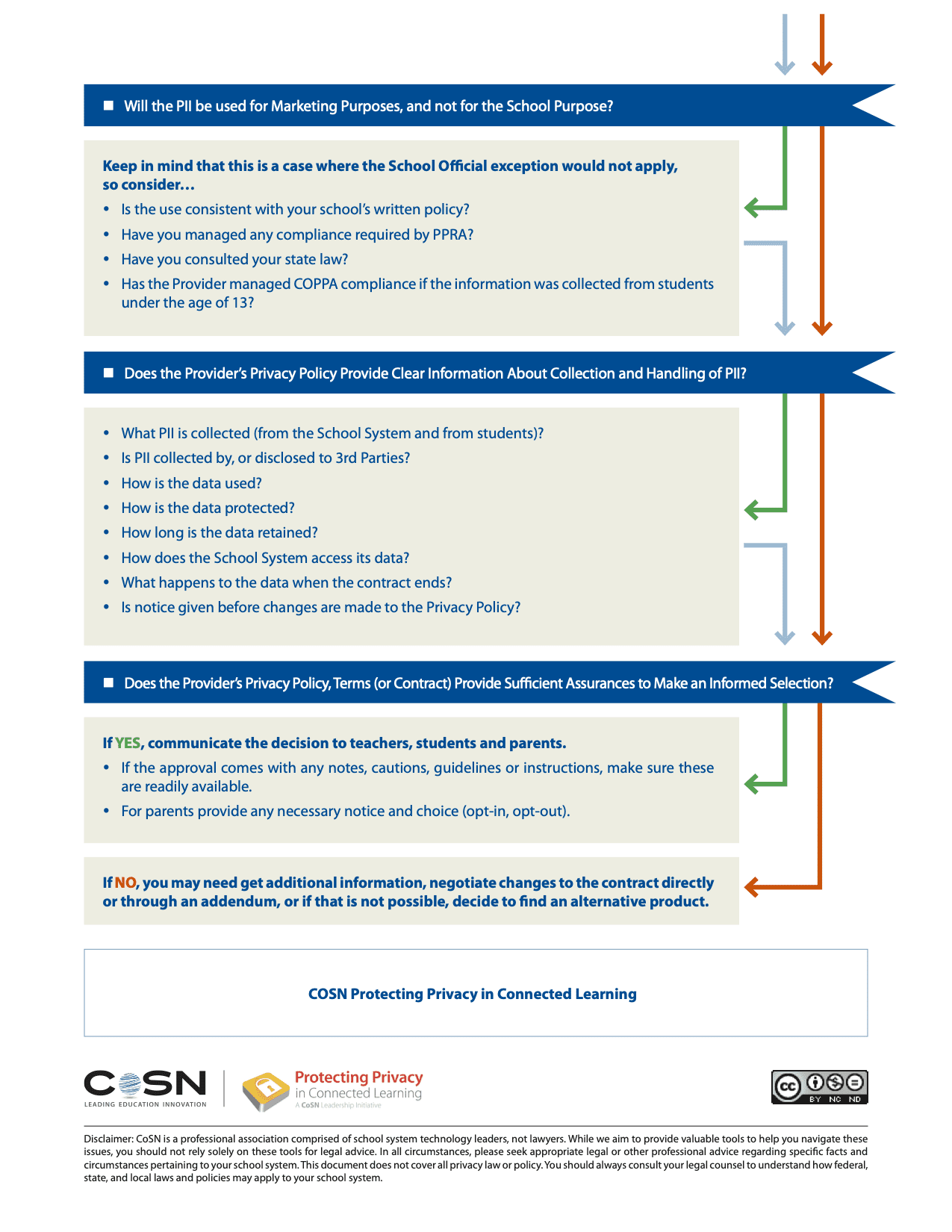 The original document is posted on the CoSN site.