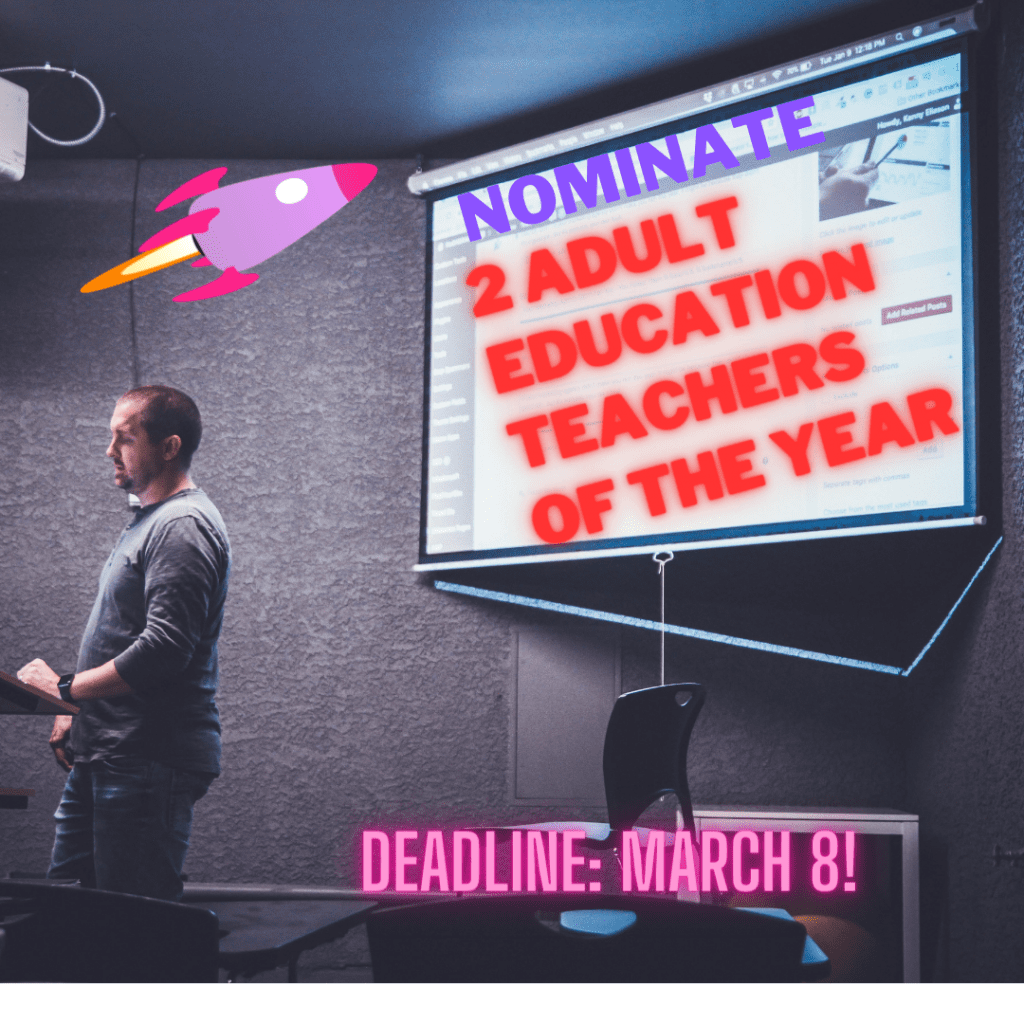 We urge Adult Ed students to participate and to nominate their favorite Adult Ed teachers – You can nominate 2 teachers.
Click HERE to go to the nomination form which can be submitted online right from the form itself.
Adult Education students should describe on the form the impact the teacher had on their ability to complete a degree, diploma or certificate. You may ask others for help in completing the form.
The nomination deadline is Tuesday, March 8, 2022 at 5 p.m.
#adulteducation#dearborn#teacher#nominate#teacheroftheyear#esl#ged#citizenship